Awesome Curriculum by K5Learning.com!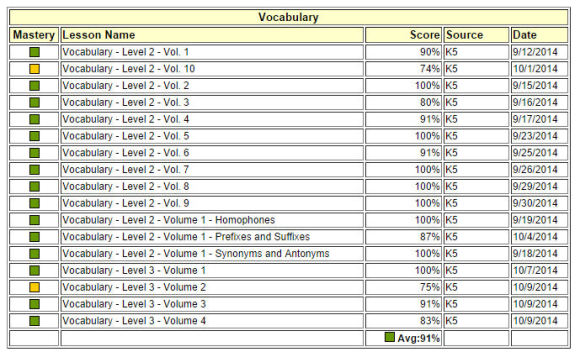 When we are homeschooling each new school year that starts I look for a new program to add to our mix.  I try to make it so my son does a bit of school work during the day, not the whole day by any means.  But at least 2 – 3 hours, but right now we are working hard on Language Arts and Math more than any other subjects.  Science is his favorite so we do have science, cooking and several others that are required and he hates. lol poor kid, but he'll learn one way or another!
This year I came across K5Learning.com and let me just say they are AMAZING! I absolutely love how their site has helped my son so much in just the past almost a month.  He has jumped two grades!!!   I wanted to share with you guys how awesome they are and to let you know since some of you homeschool, that his is a great opportunity to try.
Here are a few photos of their awesome Language Arts part of the program. This first photo is part of the Reading Comprehension and he is doing great on the reading part.  That was where we struggled the most, but he's got it!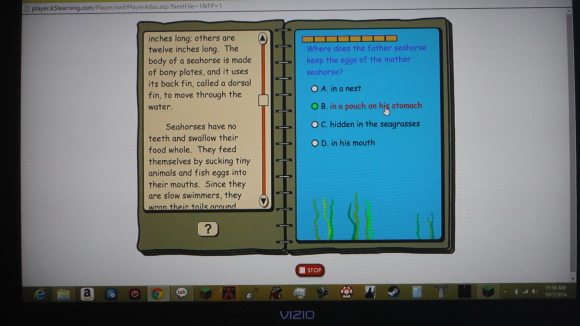 We hook the laptop to our Television so it's a big screen and sound is loud and clear! This is the Sight Words and again he's doing great on this one as well.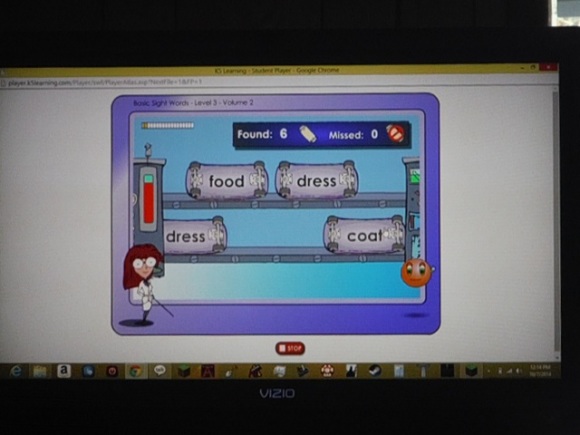 I especially love the way they grade and lay out.  It's easy to understand and I especially like they know the grade level he's at after an assessment test!  The below photo shows the grade level, where he started after assessment test,  it shows both Language Arts and Math.  They give the classes, I basically just let him do the work.  He hasn't had a single moment where he has said He don't know how to do something.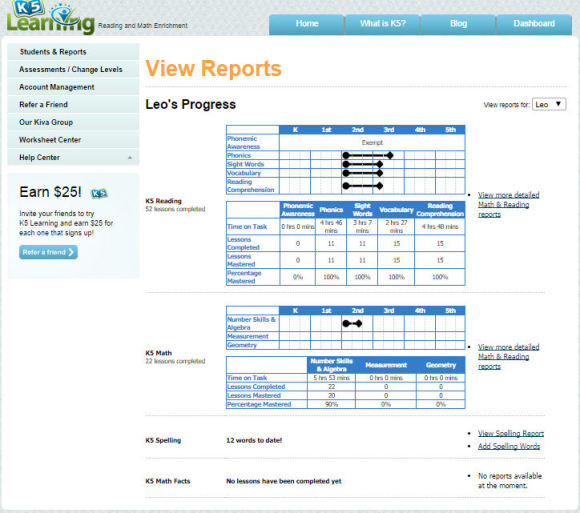 There is a Math Section as well and it's also AWESOME! My son does struggle with Math, but he's slowly catching on.  I must confess it is hard to be a teacher!  I have to learn stuff sometimes just to teach him.  I really enjoy and love having him home during the day with me, we do stuff, sometimes we skip school and just play games! I mean you have to have them fun moments and not always just work, work, work.
K5Learning.com has an awesome program for kids between the grades K-5 and it's fun! That is really important and a Plus! Oh I almost forgot to add there is also a place to add Spelling Words too! So your child can even take spelling tests! This site is perfect for Reading and Math Enrichment!
I would highly recommend K5Learning.com!